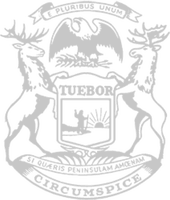 Rep. Hall fighting for revitalization efforts, critical funding in advancing state budget measure
Legislature sends state budget plan, other funding measures to governor
State Rep. Matt Hall is leading efforts to make communities in Kalamazoo and Calhoun counties a better place to live, work and raise a family by securing key funding projects.
A total of $13 million in a budget plan approved today will use federal COVID relief dollars to redevelop riverfront areas in downtown Battle Creek. This builds on $2 million Hall fought to secure in the current fiscal year budget for renovations to the McCamly Plaza Hotel. The funding will work to boost the profile of downtown Battle Creek for prospective job providers, workers and travelers.
Hall worked with House Appropriations Committee chair Thomas Albert to include the funding for the riverfront redevelopment, as well as $800,000 for upgrades at Binder Park Zoo in Battle Creek – underscoring the critical need for project funding as the community further establishes itself as a competitor for jobs and residents.
"I am committed to making our communities more vibrant and viable so they are even better places to live, work and visit," said Hall, of Comstock Township. "This crucial funding creates an improved atmosphere and increases the potential for transformational development. It will ultimately provide more options and opportunities for people to work, live and spend time here in our region. I will continue to pursue plans that help our communities compete."
Other vital funding measures Hall advocated for in the state budget plan include:
Safer and stronger communities: After speaking with local first responders on needs to help keep neighborhoods and communities safe, Hall fought for funding for upgrades to emergency communication networks, including towers, 9-1-1 services and other key infrastructure for local governments. A total of $5 million will be included for the communication upgrades as part of a $130 million commitment to support local law enforcement and public safety personnel throughout Michigan. This also includes help for police academies with scholarships and cadet salaries, community policing investments, EMS training and fire department equipment. Revenue sharing to support local community services increases by 6 percent, and a one-time additional $300 million investment will support community and economic development in communities statewide.
A commitment to education and educators: Every public university in Michigan, including Western Michigan University, will receive the equivalent of at least a five percent increase for operations. Community colleges will also receive a five percent across-the-board funding increase for operations. Escalating payments into public employee pension systems are crippling the finances of schools and local governments – and would continue to do so unless action is taken right now. The new budget allocates $2.6 billion to reduce debt in these systems, including $1.725 billion in K-12 and university systems. 
Hall also voted for separate legislation that will make recreational upgrades in Kalamazoo County. One project develops 1.5 miles of paved trail through the Fort Custer Recreation Area in Charleston Township. The trail, which will become part of the Kalamazoo River Valley Trail through Augusta, is part of a regional effort with Kalamazoo County to expand non-motorized trails and boost both recreation and tourism.
The trail project will cost $700,000, with $300,000 coming from the Michigan Natural Resources Trust Fund and the remainder through local match.
Another project will improve public access to the Gourdneck State Game Area in Portage. A total of $300,000 will go toward parking lot resurfacing, aesthetic improvements, boardwalk construction for access to a scenic fishing deck and an accessible kayak launch on Hampton Lake. Since its establishment in 1941, suburban development has gradually expanded around the game area, but Hall's vote helps ensure it will remain a popular destination for hunters and recreationalists while providing a natural habitat. 
The funding for the projects is part of Senate Bill 1028, which includes a total of $45.6 million for 22 land acquisition and 95 recreational development projects throughout the state with revenues from the trust fund. The fund's board approved the projects in December 2021.
The budget plan also includes increased funding for roads and a variety of programs to help Michigan workers and small businesses thrive following burdensome shutdown orders during COVID-19. Hall said the Legislature remains committed to Main Street and local job providers after the impacts the shutdowns and inflation have had on local businesses.
The budget measure now goes to the governor for consideration.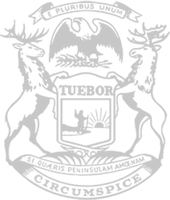 © 2009 - 2023 Michigan House Republicans. All Rights Reserved.
This site is protected by reCAPTCHA and the Google Privacy Policy and Terms of Service apply.