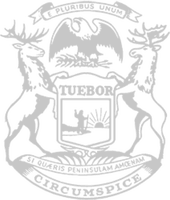 House approves Rep. Beeler plan to preserve election integrity with clear absentee signature requirement
Plan would shut down SOS Benson's online application
The Michigan House of Representatives today approved state Rep. Andrew Beeler's plan to specify that a Michigan voter must physically sign an absentee application before receiving a ballot.
Passage of Beeler's House Bill 5288 comes the week after Secretary of State Jocelyn Benson doubled down on her effort to maintain the online application she created, which has allowed people to request absent voter ballots without signing an application.
"We must not sacrifice election security in exchange for election modernization," said Beeler, R-Port Huron. "Signature matching ensures election integrity for Michigan citizens who vote absentee. Secretary of State Benson's online application has hurt our ability to validate requests for a ballot.
"My plan will make the law even clearer by requiring absentee voters to provide a real signature — not a digital one. Voters applying for an absentee ballot will be expected to do so with the same signature they would use if they were voting in person."
Under Michigan law, a voter wishing to vote absentee must send a completed, signed application to the local clerk's office. The signature is then compared with the voter's signature on file before a ballot is issued. Once the person receives and sends in a ballot, the application signature is again used to check the voter's signature on the ballot envelope.
Currently, despite this requirement, voters who submit their information through the online application do not have to physically sign the application. Instead, the website application uses the voter's digital signature.
In addition to making Michigan law explicit that each voter must physically sign an absent voter application, Beeler's plan would allow for efficient submission of a physically signed application by email or fax.
Further, HB 5288 would prevent an application from being sent or made available more than 75 days prior to an election.
HB 5288 passed with bipartisan support and now advances to the Senate for consideration.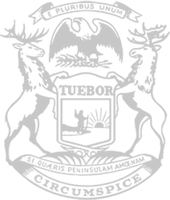 © 2009 - 2023 Michigan House Republicans. All Rights Reserved.
This site is protected by reCAPTCHA and the Google Privacy Policy and Terms of Service apply.