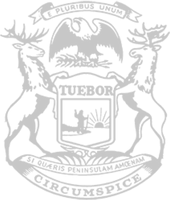 Rep. Slagh, House approve enhanced protections, visitations for nursing home residents
Bipartisan plan implements recommendations of nursing homes task force
State Rep. Bradley Slagh and the Michigan House Wednesday unanimously approved a bipartisan plan to protect seniors in Michigan nursing homes while improving their quality of life.
Slagh, of Zeeland, said the plan implements recommendations made by the Nursing Homes COVID-19 Preparedness Task Force, which underscored a variety of deficiencies in ongoing state-mandated nursing home policies. Rep. Slagh's main focus centered on restoring safe visitation options for families.
"Over the past several months, I have heard some very somber stories from people whose loved ones are struggling to cope with the extended isolation that has been forced upon them by COVID-19 and nursing home policies issued by the governor," Slagh said. "The reality is, isolation isn't part of our nature as human beings. Months without social interaction takes a heavy toll on people, and the health consequences we're seeing from those in nursing facilities are too great to ignore. That's why I strongly advocated for – and cast my vote – to prompt the state to implement long-overdue, safe indoor visitation policies for all residents in Michigan nursing homes."
Additionally, Senate Bill 1094 and House Bill 6137 require health data reporting and a plan to implement greater testing capacity in nursing homes.
Finally, the plan aims to reduce the spread of COVID-19 in nursing homes by prohibiting the return of COVID-19-positive residents to nursing facilities until they have fully recovered, unless the facility has established a state-approved dedicated area to care for people with the virus.
"I have every bit of confidence in our nursing facilities to be able to facilitate impactful visitation opportunities for residents while also prioritizing safety measures and infection control protocols," Slagh said. "We need to protect our most vulnerable, but we must also explore solutions that account for their quality of life and overall well-being."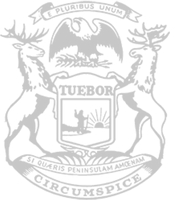 © 2009 - 2021 Michigan House Republicans. All Rights Reserved.
This site is protected by reCAPTCHA and the Google Privacy Policy and Terms of Service apply.