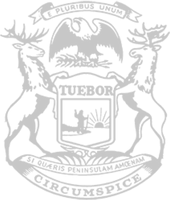 Rep. Reilly: Unemployment agency let billions of dollars of fraud out the door
Reilly, Oversight Committee vow to investigate
State Rep. John Reilly, who serves on the House Oversight Committee, today expressed his disappointment in Michigan's Unemployment Insurance Agency (UIA) after an independent review found the agency paid about $8.5 billion in potential unemployment fraud during the COVID-19 pandemic.
"Everyone knew that unemployment fraud took place during the pandemic, but we didn't know it was this bad," said Reilly, of Oakland Township. "Clearly, something should have been done differently at the unemployment agency to stop those trying to defraud the taxpayers."
An independent report by Deloitte estimated that the UIA issued about $8.5 billion to potentially fraudulent unemployment claims between March 1, 2020, and Sept. 30, 2021. This includes $2.8 billion for claims involving likely imposter fraud, or the use of another person's name, and $5.7 billion for claims involving likely intentional misrepresentation, such as withholding information or supplying false documentation to misrepresent the claimant's qualification for benefits.
Reilly and fellow members of the House Oversight Committee are planning to hold a joint hearing with the Senate Oversight Committee to investigate the situation further. The House panel has held several hearings in recent months to review problems at the UIA.
"My colleagues and I on the Oversight Committee have been quite attentive to the deep-seated problems at the unemployment agency," Reilly said. "I look forward to gathering more information about the severe fraud crisis that afflicted our jobless benefits system, so our state can prevent similar disasters in the future."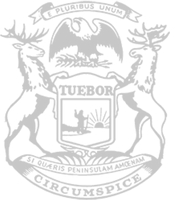 © 2009 - 2022 Michigan House Republicans. All Rights Reserved.
This site is protected by reCAPTCHA and the Google Privacy Policy and Terms of Service apply.