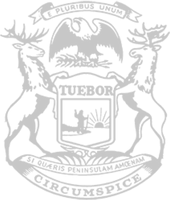 Rep. O'Malley: Unbalanced, inconsistent approach to COVID-19 reopenings hurting small businesses
Legislator: Economic patients arising from COVID-19 need support, guidance
State Rep. Jack O'Malley, a member of the Joint Select Committee on the COVID-19 Pandemic, today said testimony from owners of small businesses throughout Michigan that remain closed is heartbreaking – and an indicator that Gov. Gretchen Whitmer's reopening strategy is inadequate and inconsistent.
Owners and operators of ice rinks, bowling alleys, fitness centers and special event centers spoke about the financial hardship they have encountered because of Gov. Whitmer's decisions and executive orders that have closed their means of making a living – potentially permanently.
Many small businesses who spoke before the committee, both today and in past hearings, have formulated plans to reopen safely and responsibly using science and the latest data from both Michigan and other states. These plans were often designed through workgroups at Gov. Whitmer's direction. But small business owners say too often that they have not received sufficient communication from the governor's office about these plans, or when they will be allowed to reopen.
"Some of these small businesses have gone four or five months without being able to generate income. They can only hold their heads above water for so long. Some haven't been able to," said O'Malley, of Lake Ann. "The governor says she isn't going to be bullied into opening these places back up. I don't think simply wanting to make a living and put food on the table for your family is bullying anybody. It's simply trying to make it as we see unprecedented times in our state – and Gov. Whitmer is saying she is taking it upon herself to keep them closed and hurting. So who's the bully?"
Michigan Chamber of Commerce Vice President of Business Advocacy Wendy Block told the committee she has heard from small business owners who have exhausted their life savings and liquidated their 401(k) accounts to get by while being closed through executive order.
Chris McCrumb, owner of Blue Bridge Events in Traverse City, confirmed this during his testimony – indicating that he felt the government was forcing him to dip into retirement savings that he's worked hard for. He questioned why his wedding and events service business has been treated differently than restaurant services.
Don Slimmen, owner of Spartan West Bowling Center in Ludington, estimated he is roughly 30 days from going out of business and is scared to lose what he has built. He said being open by the time fall and winter leagues start and implementing protocols such as frequent sanitizing and mask wearing would allow him to salvage some business as league play creates an uptick in lane usage.
"I recall when hair salon owners testified before our committee about being closed as Michigan at the time was the only state in the country to not have a date or plan for reopening in that particular sector," O'Malley said. "Our committee also heard from youth swimming instructors when Michigan was the only state in the country to have indoor swimming instruction closed. Our science was apparently different than 49 other states until Gov. Whitmer changed her mind on those.
"We all agree that we want to save lives. But with our imbalanced approach, we are killing small businessmen and women who are the backbone of our communities and our state. They just want some communication and clarity."
Additional audio from Rep. O'Malley on the impact of the executive orders on local businesses can be found here.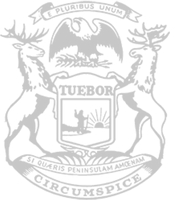 © 2009 - 2020 Michigan House Republicans. All Rights Reserved.
This site is protected by reCAPTCHA and the Google Privacy Policy and Terms of Service apply.