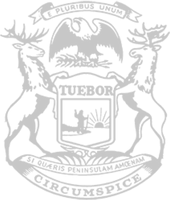 Rep. O'Malley issues statement on riot at U.S. Capitol Wednesday
State Rep. Jack O'Malley, of Lake Ann, has issued the following statement after protestors breached the U.S. Capitol on Wednesday and delayed the U.S. House and Senate from finalizing the country's electoral votes from the November election. One person was shot and killed inside the Capitol, and it was later announced three more people involved in the protest died of undisclosed medical causes:
"The events of yesterday are shocking. I believe peaceful protest is an honored part of our country's history. Violence is not. It is clear to me that a group arrived in Washington, D.C. with the expressed purpose to create chaos. That cannot be tolerated.
"Early this morning, Congress certified the election of Joe Biden as our next president. President Donald Trump released a statement afterward saying that there will be an orderly transfer of power. It is a shame that something like that must even be stated. The peaceful transfer of power is something the United States has always been proud of. It is what has made us the world's greatest democracy. But this moment in our history instead will be remembered for what took place on the steps and in the halls of our hallowed Capitol yesterday.
"I supported the President and his policies. I agree with him that we must have election integrity. Any problems with the process in Michigan must be investigated thoroughly and fixed. If fraud is uncovered and proven, those responsible must be punished to the fullest extent of the law.
"It is obvious our nation is fractured. I hope yesterday's events make it painfully clear – rabid rhetoric and actions have gotten us to this point and it cannot continue. I pray that we can stop the name calling. I pray that discussion and respectful discourse can once again be the norm. It won't happen overnight, but I pray we work at it. Joe Biden will be the 46th President of the United States. We will continue to work on delivering an elections process that people have faith in, but we must also move forward with reality – while returning to the ideals that makes our country the shining city on the hill."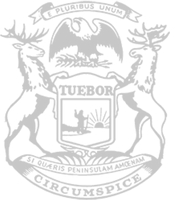 © 2009 - 2021 Michigan House Republicans. All Rights Reserved.
This site is protected by reCAPTCHA and the Google Privacy Policy and Terms of Service apply.