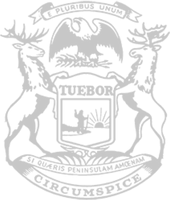 State Rep. David Martin, a U.S. Air Force veteran and active member of the Michigan Volunteer Defense Force, testifies before a House committee in support of a resolution demanding better food service for 1,000 Michigan National Guard members deployed to Washington, D.C.
Rep. Martin: National Guard finally getting reimbursed for meals in D.C.
State Rep. David Martin today said Michigan National Guard members deployed to Washington, D.C. will finally be reimbursed for personal money they spent on meals.
Martin, a U.S. Air Force veteran, demanded better food service for those deployed to the U.S. Capitol after multiple reports of undercooked, rotten, and contaminated food being served by a federally-contracted caterer to Michigan troops in D.C. The situation led to several instances of food poisoning and forced troops to spend their own money to buy food that was safe to eat.
To make sure troops were reimbursed for money spent on meals, Martin took action to approve legislation enabling private funds raised by legislators to be sent to Michigan's National Guard members. Today, Gov. Whitmer signed the measure, House Bill 4019, into law.
"It's unacceptable to expect our men and women in uniform to eat spoiled and undercooked food while on duty serving our country," said Martin, of Davison. "Our National Guard members were let down, but I will always have their back. I was determined to make sure this wrong was righted."
House Bill 4019 directs the Michigan Department of Military and Veteran Affairs to issue a one-time grant to eligible soldiers who were deployed to Washington and to divide the total amount donated, up to $110,000, by the number of eligible soldiers who deployed to establish an equal grant amount for each soldier.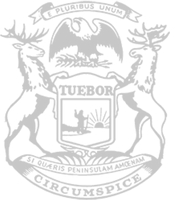 © 2009 - 2021 Michigan House Republicans. All Rights Reserved.
This site is protected by reCAPTCHA and the Google Privacy Policy and Terms of Service apply.