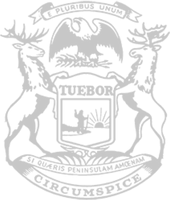 Rep. Hall: Level of fraud impacting Whitmer's jobless agency comes into focus through latest report
State Rep. Matt Hall has worked to uncover the full scope of money squandered by Gov. Gretchen Whitmer's unemployment agency due to fraudulent payments while delivering accountability to Michigan taxpayers.
Following a joint House-Senate Oversight Committee hearing this week with agency officials, Hall stressed the need for continued transparency and reforms to ensure the system is working properly for the state and people who use it.
UIA director Julia Dale testified Thursday on an independent investigation that determined $8.5 billion in taxpayer money was lost to fraud and intentional misrepresentation. It was previously disclosed the state paid out $3.9 billion to ineligible claims due to an error establishing federally compliant Pandemic Unemployment Assistance qualifications – a dollar figure that may not be completely included within the most recent fraud number. The total loss between these two mishaps could be over $10 billion.
"I have worked to deliver answers for people on this rampant fraud because this is their hard-earned money that is being wasted," said Hall, of Marshall. "People see billions of taxpayer dollars lost and they naturally want to know why that occurred. Over the past year and a half, the Legislature has worked to get a full picture of decisions made by a key agency of Gov. Whitmer's and what the ramifications for those decisions have been. I will continue searching for the truth and delivering answers for people in Calhoun and Kalamazoo counties, while pursuing desperately needed reforms to deliver a more efficient and effective unemployment agency."
While serving as chair of the Joint Select Committee on the COVID-19 Pandemic during the 2019-20 legislative term, Hall held hearings with officials from the Unemployment Insurance Agency (UIA) centered on fraud and secured key transparency assurances – with certain reports into the agency's performance being made public.
One independent report performed by Deloitte revealed that the agency disabled fraud detection tools and reassigned fraud investigation personnel – making it vulnerable and hindering its ability to robustly protect against a wave of fraud or individuals who knowingly were misrepresenting their situations. A second Deloitte report delivered the staggering dollar total attributable to fraud.
"I fought for these types of reports to be made available because the public deserves to know if their state government is working efficiently or not," Hall said. "The latest report shows what many feared would be the result of decisions that were made."
Hall outlined a number of reforms moving through the Legislature working to deliver a more trustworthy unemployment system moving forward. The plans establish a consistent and accelerated review process for claims and provide new provisions to protect both workers and small-business owners. Extra layers of assistance for those seeking it will cultivate a system that is streamlined, more user-friendly and robust in delivering sufficient service.
"I have heard from many people who don't have faith in this key arm of Gov. Whitmer's administration. The problem is, they have to go through it to get benefits to support themselves and their families when they are out of work," Hall said. "We saw just how many people this could impact through Gov. Whitmer's shutdown orders, so we need to develop a better system going forward and these proposals are steps in that direction."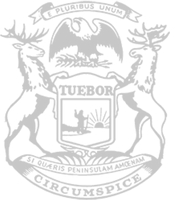 © 2009 - 2022 Michigan House Republicans. All Rights Reserved.
This site is protected by reCAPTCHA and the Google Privacy Policy and Terms of Service apply.