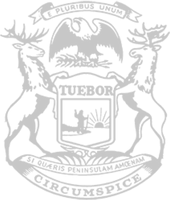 Rep. Hall highlights pivotal funding levels, protections for children in advancing budget plan
RELEASE
|
September 23, 2020
State Rep. Matt Hall today voted to approve a safe and responsible budget plan – one that puts Michigan residents and their families first while not increasing taxes or expanding state government.
Despite challenges presented by COVID-19 and ensuing economic shutdowns, the budget proposal Hall advanced protects K-12 school funding and revenue sharing for local communities.
The per-student foundation allowance for K-12 schools remains unchanged, but schools will receive an additional one-time payment equal to roughly $65 per student, along with other changes to increase the commitment to Michigan's school aid fund. The school aid fund will surpass $15.5 billion, a record-high investment.
Cities, townships and counties will also enjoy fully protected revenue sharing payments, allowing them to continue funding critical services people rely on.
"These are investments that are critical to people in Calhoun and Kalamazoo counties in times of crisis and in normal times," said Hall of Marshall. "We needed to continue to invest in our children so that they have the resources they need to succeed. Our local governments have also been severely impacted by decisions that were made to shut down many sectors of Michigan's economy. Their ability to fund critical services people rely on – such as public safety – was in jeopardy, so it was vitally important for them to be held harmless as well."
Hall also underscored added accessibility to higher education within the plan. The Michigan Reconnect Grant Program will receive $30 million in one-time funding, which will provide financial aid for individuals over 25 years old who do not currently have a college degree and are seeking an associate degree or certificate at a community college or eligible institution.
The first-term lawmaker has fought to protect children throughout Michigan and the budget proposal reflects this work. It includes $1.5 million for the development and operation of the Resiliency Center for Families and Children at Western Michigan University's Unified Clinics – providing services to families and children experiencing trauma, toxic stress, chronic disability, neurodevelopment disorders or addictions.
Enhanced reporting and review requirements within the plan for Children's Protective Services (CPS) will improve accountability and transparency. The state's Department of Health and Human Services (DHHS) will be required to provide quarterly reports that include certain CPS data from the most recent 30-day period. DHHS will also be tasked with conducting an annual review of each county and formulating reports to make sure standard child abuse and child neglect investigation and interview protocols have been adopted.
"A performance audit was done in 2018 that called into question the effectiveness and efficiency of CPS and the Auditor General found some areas where CPS was not up to par," Hall said. "This endangered children whose well-being is charged to the state, so it is important to build in protections to ensure their safety and more effectiveness from the department."
Within the plan, WMU will also receive $500,000 for a Michigan Geological Survey that will promote the wise use of natural resources.
The budget proposal – contained in House Bill 5396 and Senate Bill 927 – now advances to the governor for her consideration.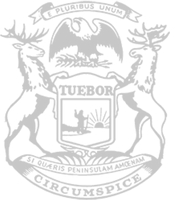 © 2009 - 2020 Michigan House Republicans. All Rights Reserved.
This site is protected by reCAPTCHA and the Google Privacy Policy and Terms of Service apply.