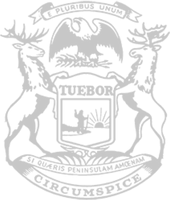 Rep. Filler: Michigan House prepares to send historic expungement reform plan to governor
RELEASE
|
September 24, 2020
Opportunity to clear old criminal convictions will increase access to job opportunities
State Rep. Graham Filler said hundreds of thousands of Michigan residents could soon have the opportunity to clear their records of old criminal convictions and set themselves up for future success, as the Legislature is slated to approve a bipartisan plan to reform Michigan's expungement laws.
Filler, who chairs the House Judiciary Committee, said the sweeping criminal justice reform plan is expected to get final approval from the Legislature today, advancing it to the governor for her expected signature.
"The changes we're making are going to solidify our state as a national leader in criminal justice reform," said Filler, of DeWitt. "Making expungement cheaper, easier and available to more residents than ever before will remove the barriers that hold too many people back. This will change lives for the better by giving people access to the well-paying jobs they have always dreamed about, financing options so they can buy a home for their family and the educational opportunities they need to better their future."
House Bills 4980-4985 and 5120 would:
Expand the number of people who qualify for expungement.
Require judges to expunge marijuana convictions if the behavior that led to the conviction is allowed under current law.
Make most traffic offenses eligible for expungement.
Shorten the eligibility period for expungement.
Establish automatic expungement for certain offenses.
"In addition to being the right thing to do, this effort will build better communities and strengthen our economy," Filler said. "Businesses in every community are having a difficult time finding skilled workers. Many skilled professions have stringent licensure requirements that disqualify former offenders based on old crimes, even when they are completely unrelated to the type of work associated with the license. With these reforms, thousands of good, hardworking people will become more employable at a critical time when job providers are in dire need of a ready, able and reliable workforce."
Filler, a former assistant attorney general, also worked closely with law enforcement to ensure the proposed reforms would improve public safety.
"People are much more likely to leave productive, crime-free lives when they have a steady, well-paying job," Filler said. "Our communities will be safer if we give people a chance to move on from their mistakes and build new lives as responsible citizens who can contribute positively to society."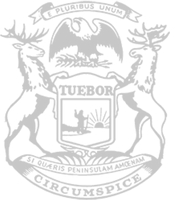 © 2009 - 2021 Michigan House Republicans. All Rights Reserved.
This site is protected by reCAPTCHA and the Google Privacy Policy and Terms of Service apply.