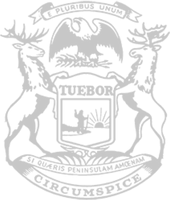 O'Malley: Michigan must treat emergency management as a priority, not an afterthought
RELEASE
|
September 18, 2020
Lawmaker presents case for department dedicated to state emergencies
Representative Jack O'Malley this week testified before the House Military, Veterans and Homeland Security Committee in support of his plan that would streamline how Michigan prepares for, responds to and manages state emergencies.
The measure calls for the transfer of state emergency operations out of the purview of the Michigan State Police (MSP) and would create a separate, independent department within the executive branch solely dedicated to emergency management by Jan. 1, 2022. The head of the department would be appointed by the governor. O'Malley said emergency management has significantly evolved over the past 20 years and that Michigan's current structure of handling wide-scale emergencies has been outgrown in many ways.
"During my days in the broadcasting world, I had the unique opportunity of working in tandem with the northern Michigan emergency managers in the event of a crisis and watching the profession evolve over time," said O'Malley, of Lake Ann. "Since the Sept. 11 attacks, emergency managers have grown from the person who knew where the first aid kits were to a large cast of trained and skilled professionals who coordinate with first responders, hospitals, road commissions and other entities to prepare for when it 'hits the fan.' Heck, you can now even get a doctorate in emergency management. That wasn't even an obtainable credential when I was growing up as a kid. We've had a tough year – from rising lake levels, dam failures and now a global pandemic. But all of these events have put emergency management on the forefront and underscore the need for us to treat emergency management as a priority – not an afterthought."
O'Malley's plan would also create an emergency management transition commission by Jan. 1, 2021, to facilitate the transfer of powers and duties to the Department of Emergency Management and advise the governor and Legislature on emergency management issues. The commission would be housed within MSP and would consist of members appointed by the governor and legislative leaders, the Michigan National Guard, MSP and other representatives from local municipalities.
"I realize this is a big ask," O'Malley said. "And I'm not going to pretend it isn't. This is by no means a knock on MSP or politically motivated. Our state troopers are some of the finest men and women in law enforcement. They are damn good cops, but emergency management is not and should not be in their wheelhouse. Again, emergency management has evolved – we can't keep treating it as a 'side job.' There is definitely room to improve, we just have to have the wisdom and fortitude to be better. I have been working on this legislation for a few years now, but now with the COVID-19 pandemic, the time has come to move in a different direction that suits our state better. We need a more dedicated focus on preparation and coordination, and that starts with streamlining our state's emergency management structure. We have to evolve."
O'Malley invited Midland County Emergency Manager Jennifer Boyer to talk about the need for a centralized approach to emergency management and how it could have led to a better coordinated response to the historic flooding resulting from the Edenville Dam Failure. Boyer detailed the ongoing response to the flooding and said local counties are not receiving as much assistance as they need from the state because of how the system is set up.
Under House Bill 6148, the director of the Department of Emergency Management would be required to outline a state emergency management plan to the governor and the legislative leaders every two years. The plan would include a program to continue essential state functions under all circumstances; identification of essential personnel and programs and communications infrastructure; delegations of authority; an inventory of emergency supplies; and an implementation plan of all emergency management protocols.
The legislation remains in the House, Military, Veterans and Homeland Security Committee for further consideration.
Photo information: Rep. Jack O'Malley testifies before the House Military, Veterans and Homeland Security on Wedesnday in support of his plan allowing the state to better respond in times of emergency or disaster.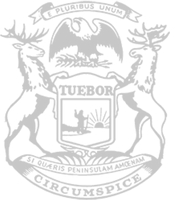 © 2009 - 2020 Michigan House Republicans. All Rights Reserved.
This site is protected by reCAPTCHA and the Google Privacy Policy and Terms of Service apply.