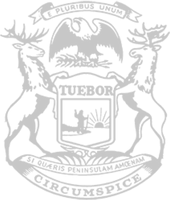 Michigan lawmakers advance plan holding China financially accountable for COVID-19 pandemic
RELEASE
|
September 15, 2020
The Michigan House Military, Veterans and Homeland Security Committee today approved a bipartisan plan authored by state Rep. Beau LaFave, of Iron Mountain, which would hold the communist Chinese government financially responsible for the pandemic they knowingly unleashed upon the state of Michigan, United States and world. The legislation passed mostly on a party-line vote, with only one Democrat voting in favor.

House Bill 6025 would create the Coronavirus Responsibility Reimbursement Act and direct the Michigan Department of Treasury to determine the fiscal impact of the pandemic and send an invoice to the communist government of China. LaFave said the total fiscal impact would be calculated by adding Michigan's increase in unanticipated expenditures and decrease in anticipated revenue.

"The communist Chinese government needs to be held accountable for the global spread of COVID-19 – period," LaFave said. "While there are still many unknowns surrounding COVID-19, what we do know is that China intentionally withheld critical information and facts about a novel infectious disease that was emerging within Wuhan Providence; that Chinese officials silenced those who were seeking to sound the alarms; that China downplayed the transmissibility and lethality of the virus; and that they allowed their own people to continue traveling around the world uninhibited. All of these decisions have led to the deaths of nearly 7,000 Michiganders whose lives could have been spared if China cared more about human life than its own worldwide image. It's also cost Michigan billions in taxpayer dollars and counting. There's no way to quantify the loss of human life – no money would ever be enough. But we can add up our direct and indirect costs incurred because of their maleficence and demand them to foot the bill."

The plan now heads to the House Appropriations Committee for further consideration.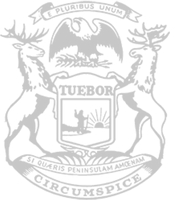 © 2009 - 2021 Michigan House Republicans. All Rights Reserved.
This site is protected by reCAPTCHA and the Google Privacy Policy and Terms of Service apply.